Aloha everyone!
Carrie necklaces (worn by Carrie in Sex and the City) seem to be really popular. Celebrities like Jlo, Madonna, Rihanna etc. have been spotted wearing them but this trend actually goes way back. Not only was it part of the hip hop scene in the nineties but it goes way back to the Victorian Era when some ladies in Europe would wear name brooches. I remember seeing pictures of women in the 40s/50s wearing brooches with their initials. Now that I come to think of it, when I was a little girl, I actually had a necklace with my name in hieroglyphics that I loved! Like I mentioned in my previous post, I have two necklaces that spell out Elvis (one is actually spelled out in donut letters, from Milushka ❤) and now I want to get a Carrie necklace with my name!
If you're also interested in purchasing a Carrie necklace,
cheapnamenecklace
is a great online shop that offers
personalized jewelry at cheap prices
. This jewelry manufacturer offers a wide selection of jewelry and accessories that can be personalized as per your heart's desire. Whether you're looking for a present for a girl, a man, your mother or your dog (yes, they offer personalized dog name tags!!), you'll find it at cheapnamenecklace. You get to choose the name, the font, the material, the stones etc. and the profe
ssional team working for this company will do the rest. And they don't just sell necklaces. They sell rings, earrings, watches, keychains and much more.
Here are some of my favorite

necklaces with a name

from CheapNameNecklace: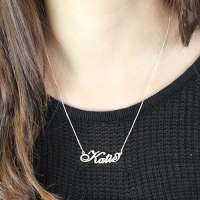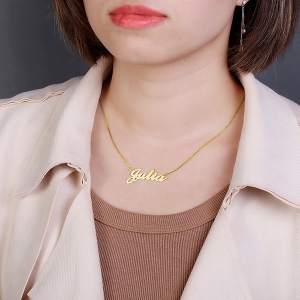 If you want something a little different, here's their ver
tical Carrie necklace: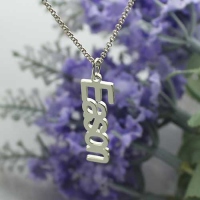 They also offer
personalized cursive style name necklaces in sterling silver
,
like this one: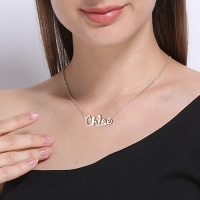 If you don't already have a name necklace, don't you want one now? ;)